Sr. Product Manager, IoT and Wireless @ Digi-Key
Josh Mickolio began his career with Digi-Key in 2002, working in various roles in Application Engineering support and Product Management. His current role is Sr. Product Manager, IoT and Wireless, responsible for new supplier engagements, training and strategy.
About Digi-Key Electronics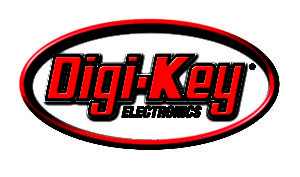 Digi-Key Electronics, founded in 1972, headquartered in Thief River Falls, Minnesota. Digi-Key employs over 3500 people in Thief River Falls and more than 4,000 globally. Revenue surpassed $3B in 2018 while servicing over 700,000 unique customers. Digi-Key is an authorized global, full-service distributor of electronic components, offering more than 9.2 million products, with over 1.8 million in stock and available for immediate shipment, from over 850 quality name-brand manufacturers. Digi-Key also offers a wide variety of online resources such as EDA and design tools, instructional articles and videos, multimedia libraries, and much more. Additional information and access to Digi-Key's broad product offering can be found by visiting www.digikey.com.
Talks